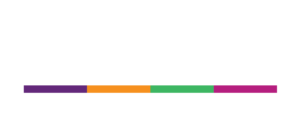 Visiting a church for the first time can be a little scary, confusing, and nerve-wracking, but we want to make sure you have a fun, relaxed, encouraging experience at Legacy Pointe Church. All the info you need to get started can be found right here! You can also let us know when you're coming, and we'll make sure to meet you at the door to help you with any questions you may have upon your arrival.
Who is Legacy Pointe Church?
Legacy Pointe Church is an independent non-denominational Christian Church, where we teach love of all people, lifting the community through service, leading our families to develop spiritual legacies, and living in pursuit of purpose. We are intentionally inter-generational, seeking to impact and empower generations for the Kingdom of God. Everyone is welcome here, whatever your age, race, or economic background. We are kingdom-minded, which means we are committed to building bridges between Christian faith communities.
Our aim is to actively live our Psalm 78:4 which says, "We will not hide these truths from this generation, we will tell each generation about the glorious deeds of the Lord." We want to inspire and empower the family to walk in their divine purpose and passion while establishing a mantle of faith that can be passed from generation to generation
I have teens and children. What does Legacy Pointe have for them?
We strongly encourage you to check out "Legacy Kids" (K-5), our Children's Ministry, which meets during our Sunday worship services.
If you have a 6th-12th grade student check out "The Bridge" and "Next Generation Students" which meet on Sundays from 12:30pm following morning worship.
Your children will enjoy an age-appropriate, safe, and fun experience of their own!
What is worship like at Legacy Pointe?
Our worship is an inspirational bridge between the past and the present! From hymns, to praise and worship, worship arts, or spoken word, you'll find a worship language that connects with your spirit.
How do I become a member of Legacy Pointe Church?
At Legacy Pointe, walking down the aisle is not the only way you can become a member of this church family. You can choose any of the following ways to join:
Walk down the Aisle – When the invitation to join is extended in the church, simply walk down the aisle and be welcomed by members of the church
Tell the Pastor – Let Pastor Paul know you would like to join after church
Email or Mail – Joining by letter? Send a letter of interest to info@thelegacypointechurch.com or 6280 Kugler Mill, Cincinnati, OH 45069
Want to know more? You can sign up to stay in the loop about Legacy Pointe.